After consuming billions of words and phrases over the Internet, including sources such as websites, articles, discussions, language models such as ChatGPT can produce many different types of text. A special feature is that machine-generated text is more and more natural, difficult to distinguish from man-made text.
ChatGPT or similar tools are being used to write theses, press releases, songs, poetry. However, this convenience is not without the following risks: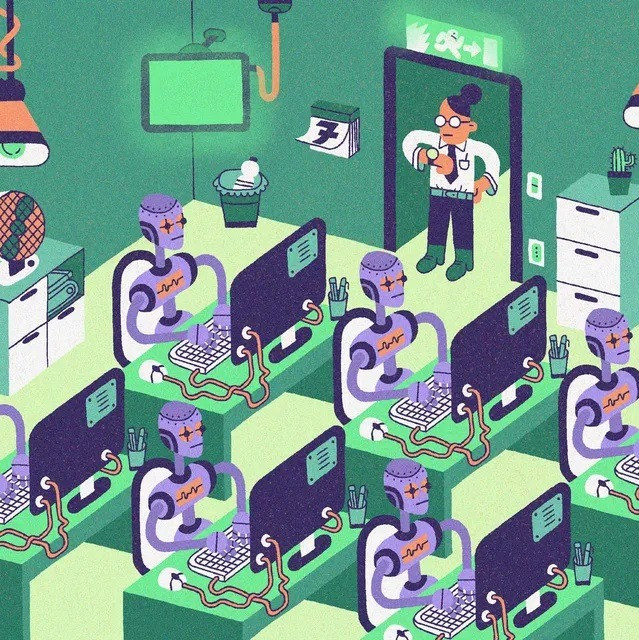 1. Untrue information
Writing in AI is simple: just enter the request and the tool will automatically generate the content for you. At first glance, the texts appear to make sense, but are not entirely accurate. AI will depend on data for training, which means it is susceptible to bias and exposure to misinformation.
For example, the Stack Overflow developer forum has temporarily banned users from sharing ChatGPT-generated replies due to "too low rate of getting correct answers from ChatGPT". Sharing inaccurate information is harmful if it is a topic related to someone's health or finances.
2. Poor quality and risk of plagiarism
AI-based content production tools are essentially Internet scrapers, learning from data to generate new ideas or better quality content. But the reality is not as easy as the theory.
They often don't understand what the text they create means by just gathering information from the web and composing it. This leads to a number of problems such as wrong numbers, wording, and no coherence. Another downside is the increased risk of plagiarism.
According to The Guardian, one of the reasons why schools in New York City (USA) banned ChatGPT is the possibility of students using it for homework and cheating.
3. Get "penalized" by Google
Publishers who use AI to write articles are at risk of being "penalized" by search engines. According to Google, websites that contain a lot of unhelpful content will rank lower on the results page. Google emphasizes that it wants to make sure users see a lot of original, useful, human-written and human-serviced content in search results.
4. Lack of creativity and personal identity
Since AI tools use existing data to produce content, they can create articles similar to what already exists. This is a big problem for individuals, organizations and brands who want to stand out in the market through original content creation.
Content creators want it to be shareable and viral. The more content is shared, the better chance they have of increasing brand awareness and building relationships with people. These often include personal experiences, perspectives, and analytics – areas where AI falls short.
5. Reputational Risk
Reputational risk is any threat or threat to the image of an individual or organization. It can happen when they regularly publish AI-produced buggy articles, or content that users find uninteresting.
People want to feel connected, so brands will need human employees who tell compelling stories. It helps people cry, laugh, feel empowered. Unfortunately, many AI tools produce the opposite results.
These risks can completely come true. One can mention the case of Cnet, a prestigious technology newspaper for more than 20 years. The boss of Cnet – Red Ventures – found that the AI ​​system was faster than a human when writing articles, but the editing process took much longer. It also tends to write sentences that sound logical but are incorrect. In addition, the AI ​​"plagiarizes" the sources used to train it.
According to a Cnet employee, when developing an AI system for writing articles, they wanted to reduce the risk of plagiarism, but it didn't seem to work. Of the 77 AI-written articles published, more than half are subject to proofreading. Despite defending this tool, Cnet management decided to suspend its use until the newspaper was confident that it "stopped human and AI errors". Cnet Editor-in-Chief Connie Guglielmo said that Cnet will continue to explore and test AI in supporting departments. This won't be the end of newsroom AI.
(According to MUO, The Verge)
OpenAI's recently hit chatbot, ChatGPT, is estimated to have reached over 100 million users last month, just 2 months after its launch, making it the fastest growing user app in the history of the Internet.
While AI tools like ChatGPT possess massive amounts of data, they still lack emotional intelligence, empathy, integrity of presence, and ethical decision-making.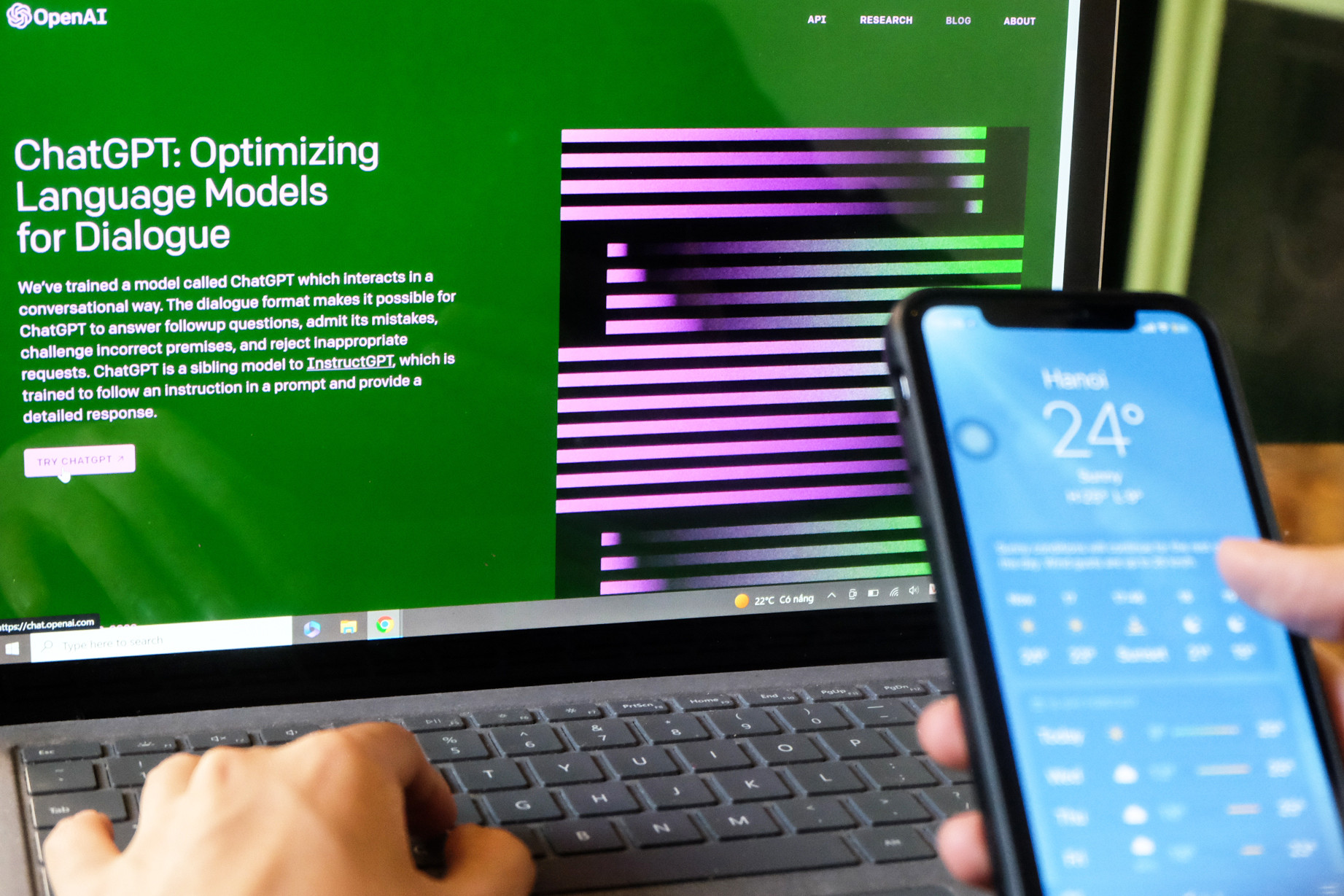 To chat with ChatGPT – the AI ​​program that is causing a stir on the internet, Internet users can create an account according to the instructions below.