3 brothers contributed money to build a 560sqm villa to pay tribute to their parents: the total cost was almost 3 billion VND, a comfortable home for a 4 generation family
In Song Phong Village, Hunan Province, China, stands a villa with a rather unique shape. This is a house for 4 generations designed by architect Wang Xutan in 2013 when he was only 26 years old and in his second year of graduate school at Tongji University.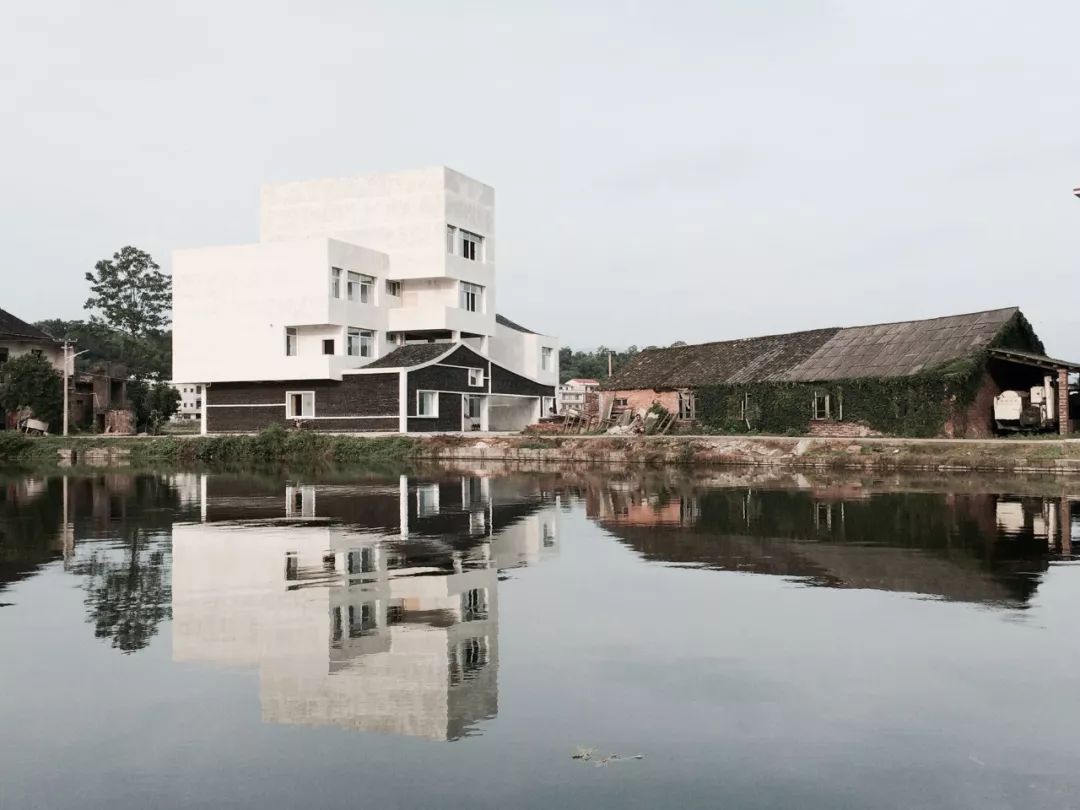 This year, Vuong Huc Tan came home for the Lunar New Year. During the days of the family reunion, his parents shared that they wanted to build a new house because the current house was old. From that moment on, the 26-year-old started thinking. He began to sketch the outline of the house for his parents, but for a long time it was only on the drawing board because there was no money to build it.
By the Lunar New Year of 2015, the Vuong Huc Dam had been in operation for half a year and had accumulated considerable savings. He decided to sit down and discuss with his siblings and agreed that all three would help build a new house for his parents.
This villa is very unique as this is a house designed by architect Vuong Huc Dam and has furnished spaces for a family of 4 generations. The modern and nostalgic elements combine to form a harmonious and unusual whole, which is very attractive to the viewer.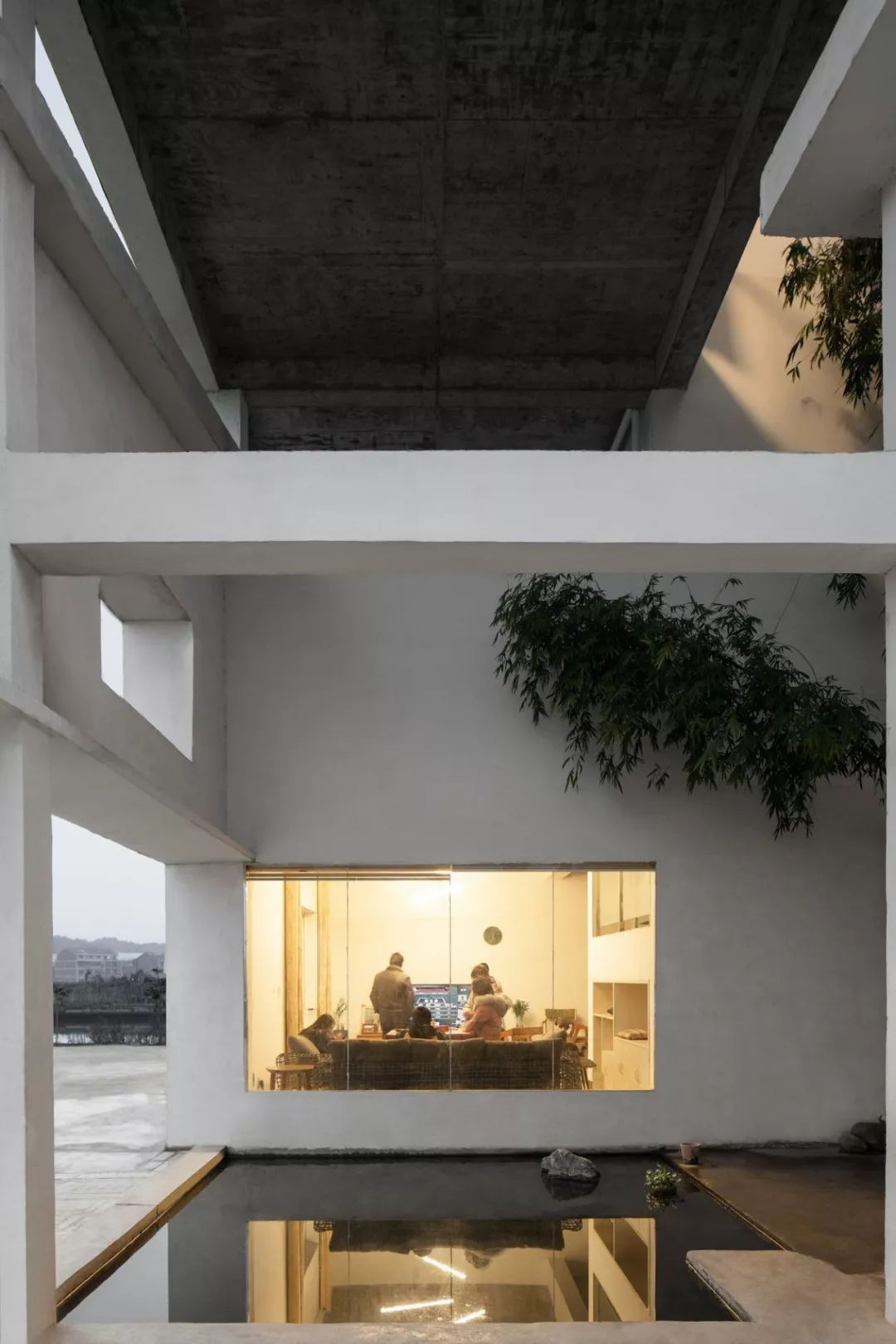 Vuong Huc Dam's family has 3 siblings, 2 of his siblings have families of their own. Therefore, in addition to the space reserved for parents, the house will also have 3 rooms dedicated to the small family of 3 siblings.
The ground floor, which is the living space of parents and grandmother, is correspondingly central. This area is peculiarly designed with a traditional thatched roof according to parents' preferences. This is also the place where the parents of Vuong Huc Dam welcome close relatives.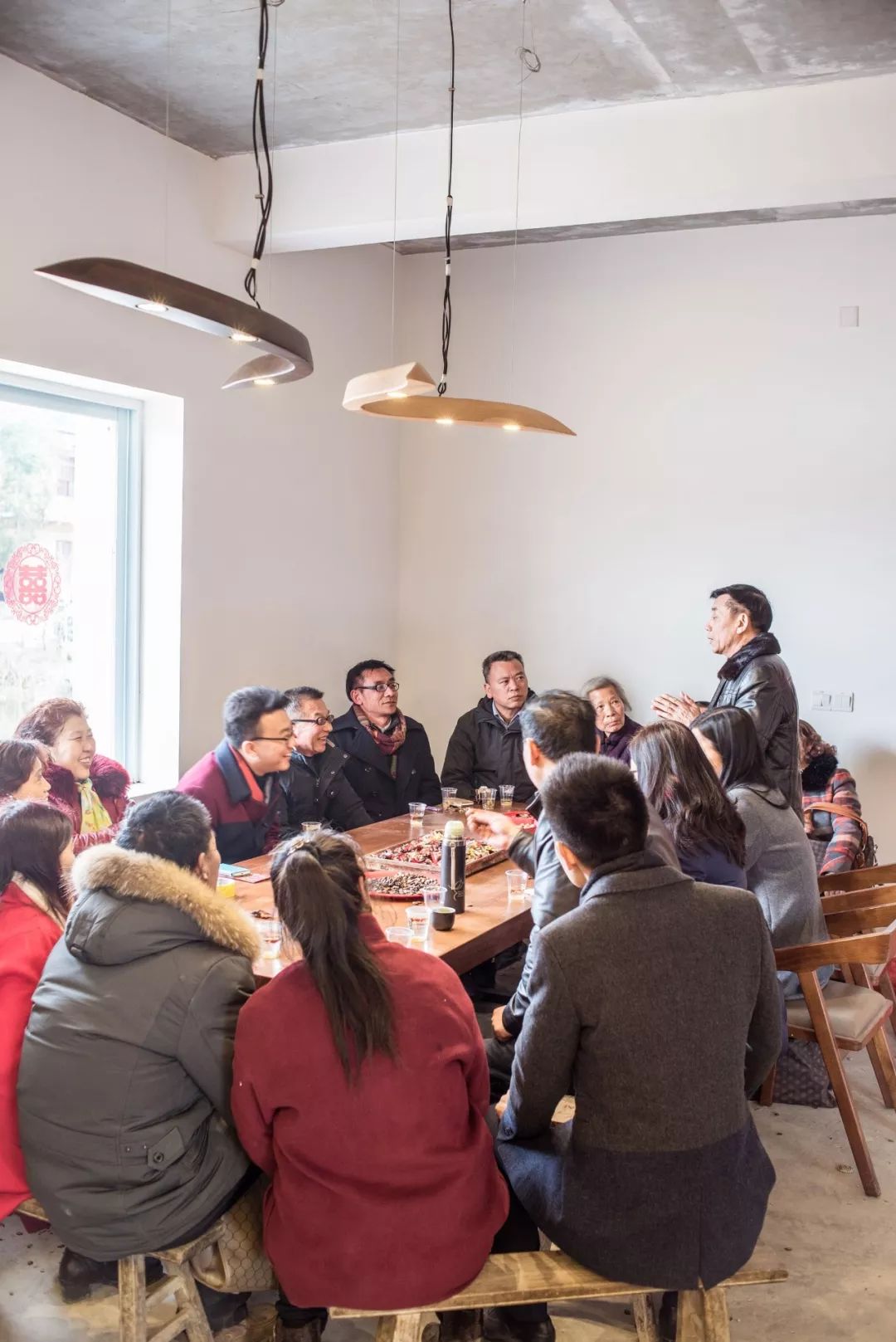 For the roof and facade, the architect used traditional rural blue antique bricks. On the first floor, Vuong Huc Tan specially found a large long table so that the whole family can gather, chat and eat together on holidays. This will create a bond in the family after a long separation for work.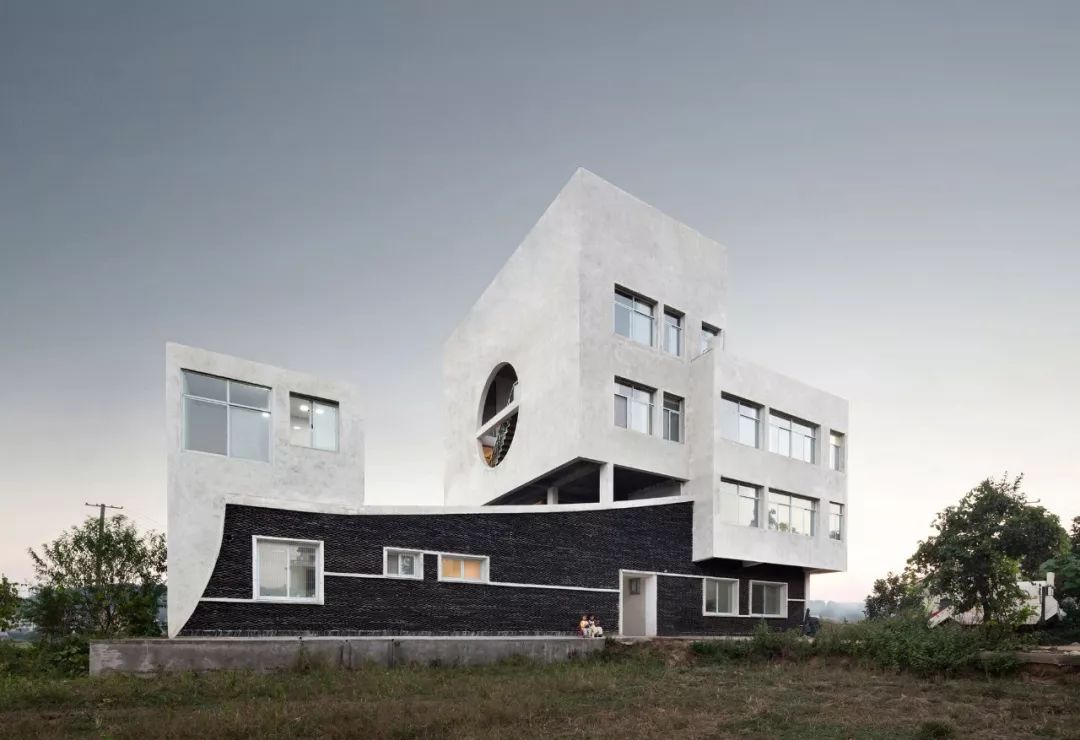 Next, the 3 rooms above are the private rooms of 3 siblings in the house. The sloping roof on the ground floor represents the hunched backs of the parents who "carry" the three children above them.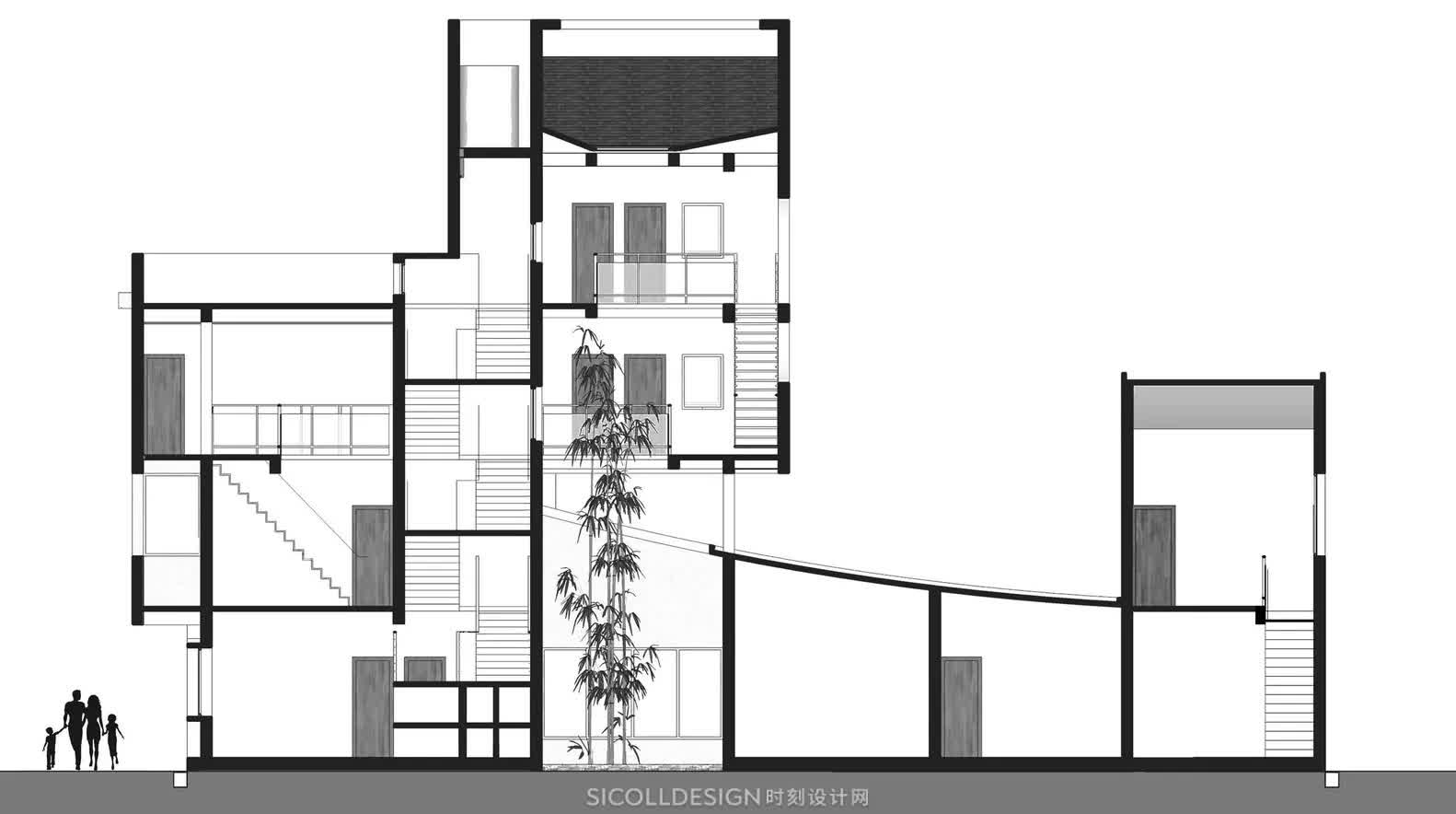 Traditionally, after marriage, children leave their parents and lead their own lives. However, Vuong Huc Dam thinks this doesn't make family feelings as intense as they used to be. So he designed 3 separate rooms for each sibling in the house so he could still be with his parents but still have a private space for each small family.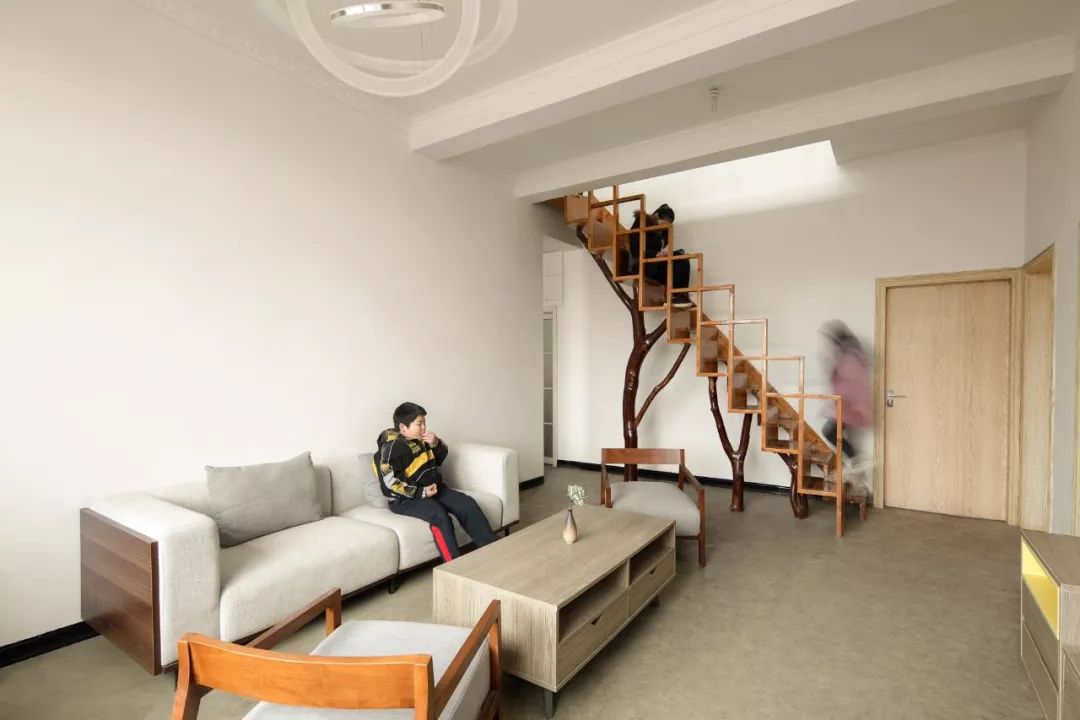 Accordingly, the brother's family room will be on the left near the first floor, where the parents will comfortably live. The sister's family room will be on the right, and the middle room is the youngest son Vuong Huc Dam.
In his brother's suite, Vuong Huc Tan designed a staircase with a high side and a low side. The wooden branches cut by the father serve as a support for the stairs. This suite of rooms is equipped with a separate kitchen to create a separate space for a small family. Similarly, Vuong Huc Dam also designed a separate room for his sister's family. Since the older sister is married far away, she only visits the house occasionally, so the grandmother will use this room.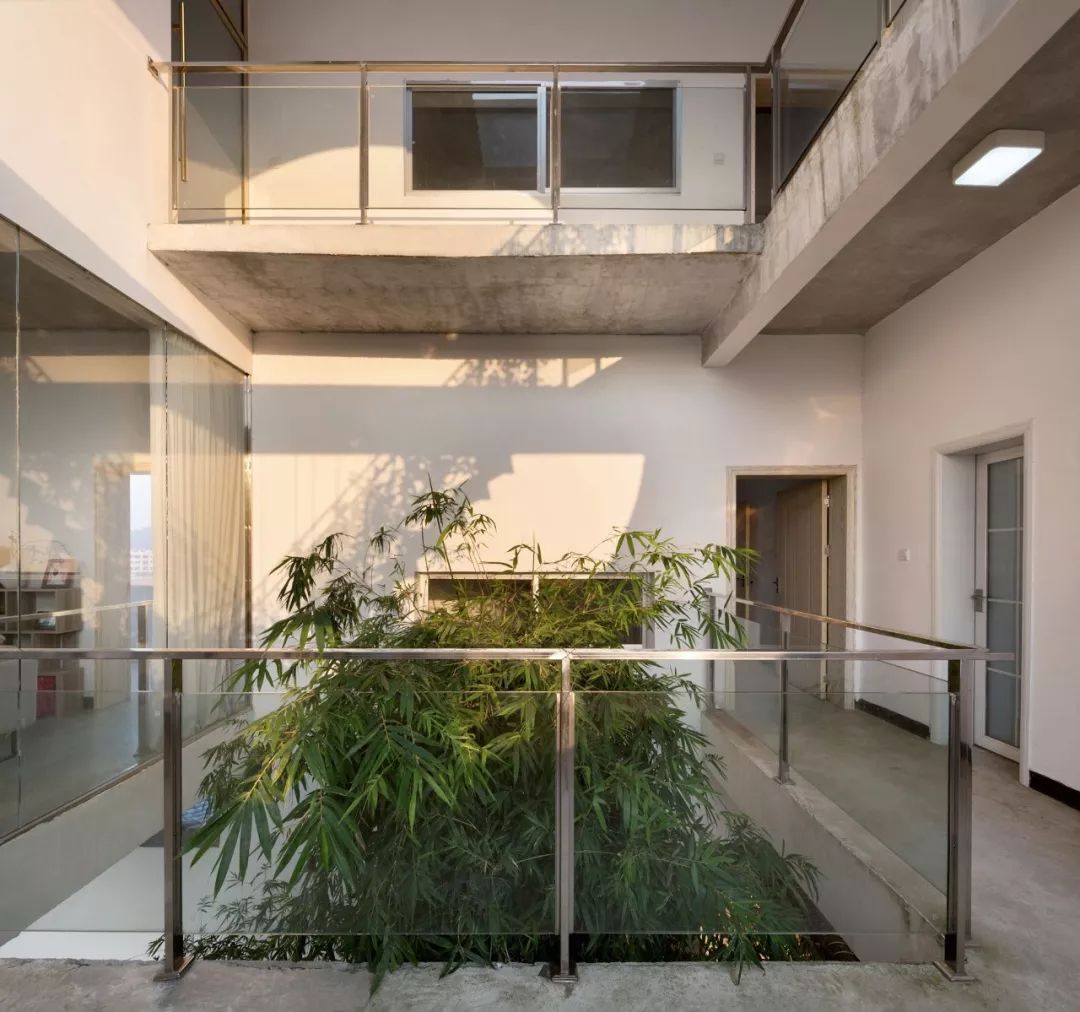 In the private suite of Vuong Huc Dam, there is a space in the middle for the clumps of bamboo planted below to rise. The birds will fly in through the crack in the window. Therefore he also built many nests so that the birds could visit his house more often.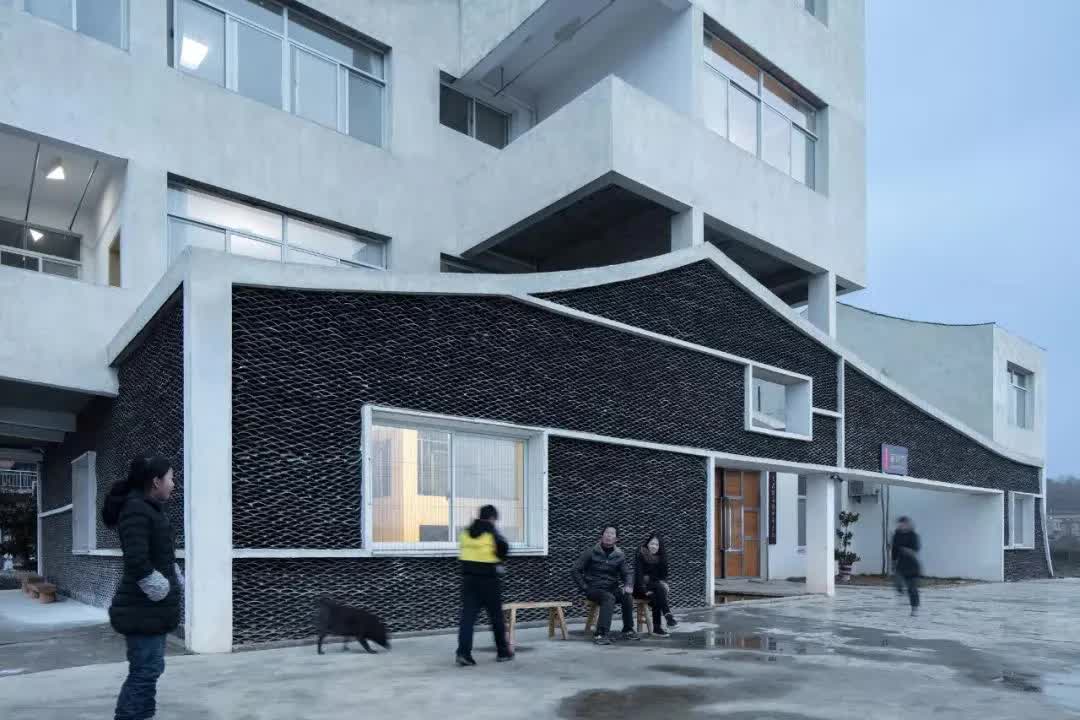 In front of the house, Vuong Huc Tan built wooden benches with a roof over them. Since his house is near the fields, the villagers can rest on these benches and chat with their parents. There are no walls or steps outside the house. The entrance is completely open, so every time he comes home he sees the village children running and playing in his yard. In front of the house there is a 50 m² garden that the mother can cultivate. The house is surrounded by green fields creating a very peaceful space.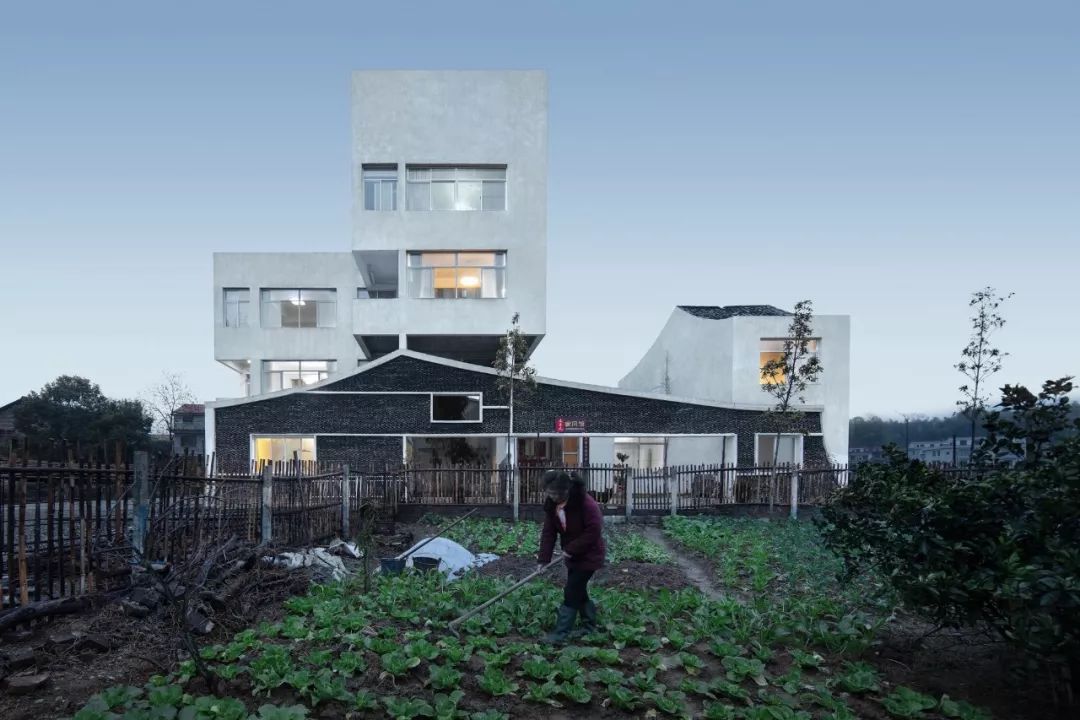 "This villa is 560 m2 wide and has a total cost of 860,000 yuan (2.9 billion dong). My mother was very happy when the house was built. She enjoys growing flowers and fruit trees. When harvest time comes, no. All fruits are sent to me there," shared architect Vuong Huc Dam. He said this villa was built for 4 generations to live together, very convenient. That's also why my brothers and sisters are more and more coming home want to return to visit them.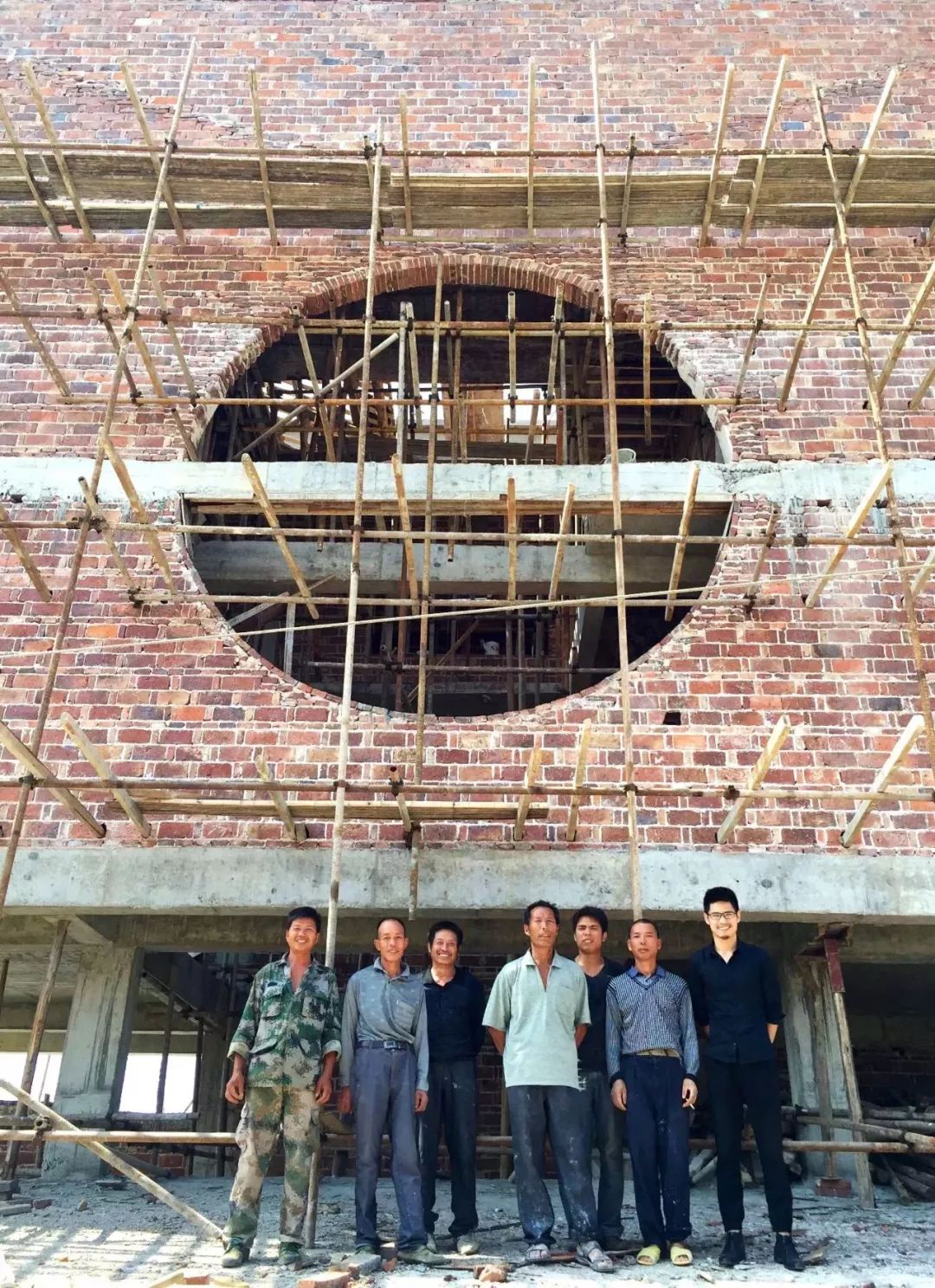 In particular, his father, who was a craftsman, also built this special villa with his children. He is proud because this is his son's first work as an architect and he personally helped his son to carry it out.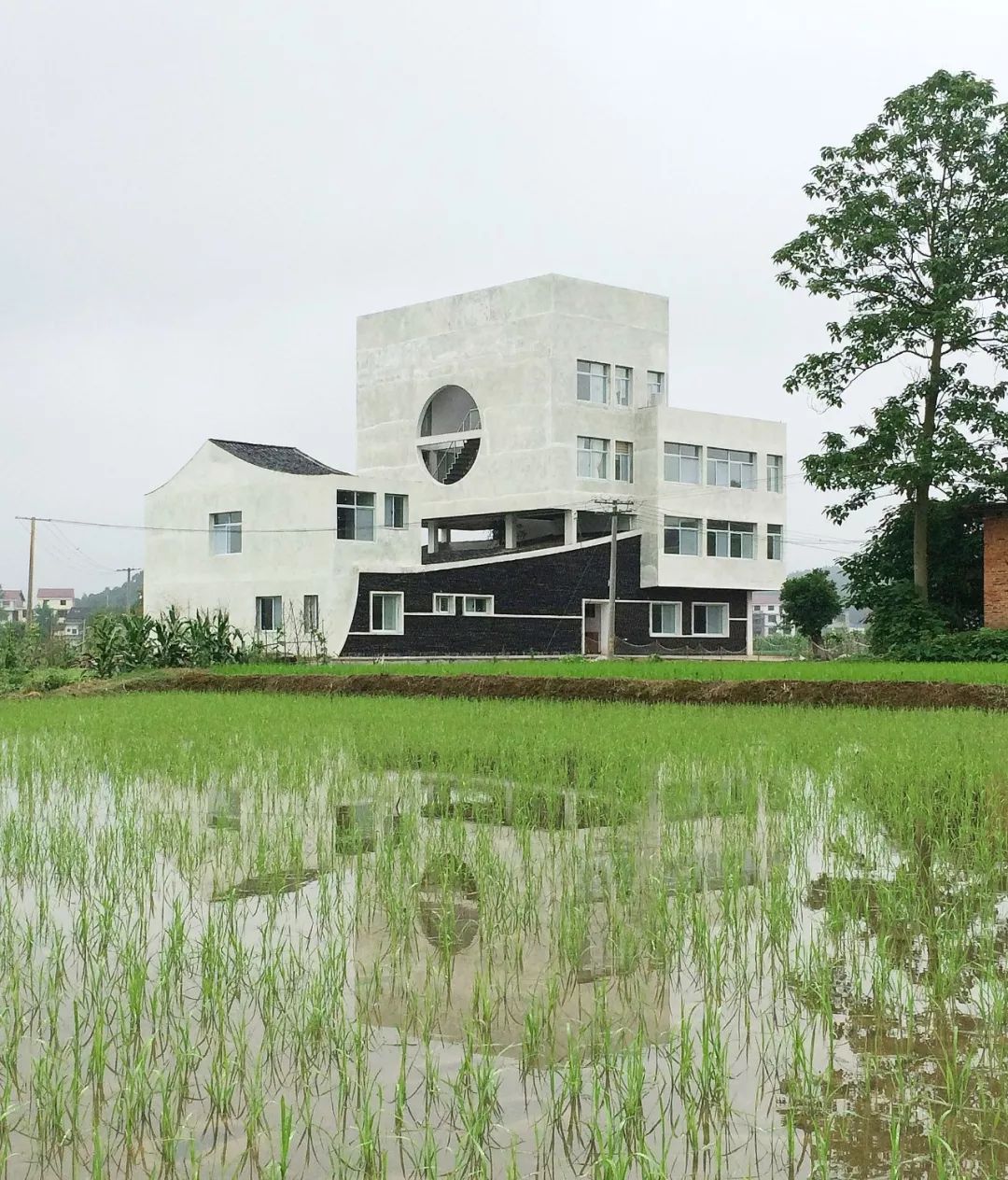 After the house was built, a villager asked Wang Xutan to design a villa for her family. He said his design emphasized the value of intimacy in the family and that he wanted to see that reflected in his own home.
'Miss Securities' Mai Phuong Thuy makes money 'exponentially' thanks to 2 techniques: 35 years old suddenly rich from 'grey matter investment'
According to Anh Le

You are reading the article
3 brothers contributed money to build a 560sqm villa to pay tribute to their parents: the total cost was almost 3 billion VND, a comfortable home for a 4 generation family
at thuvienpc.com – Source: cafebiz.vn