Number conversion
2023 is the pivotal year for Vietnamese small and medium enterprises to enter the digital economy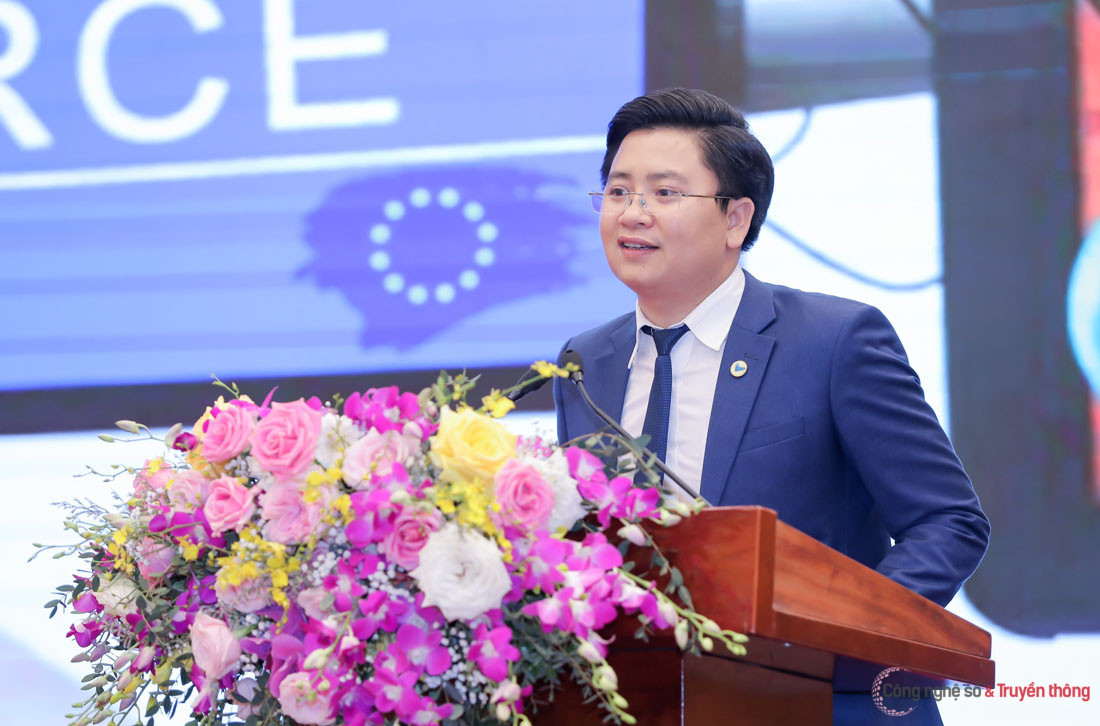 From the perspective of the unit that has been supporting businesses in digital transformation, how do you assess the level of digital transformation of Vietnamese businesses?
According to the annual report on digital transformation in 2021 conducted by the Ministry of Planning and Investment, about 40% of enterprises in Vietnam have applied digital solutions and digital technology to their production and business activities. In 2022, perhaps this number is higher, but how it is applied and how effective it is, we have to see more. Because, according to our survey, many businesses are using 2, 3 or even more software for different activities but are not effective, have to give up after the first year, then continue. go find out and buy other software… And they think that is already digital transformation!
Most Vietnamese enterprises are just at the stage of starting up, observing, learning and starting digital transformation, the number of businesses that actually form and complete the digital transformation system is very small. If we count SMEs alone, it's even less.
There is a perception that 70% of Vietnamese small and medium enterprises are standing outside the digital economy and only about 20% are learning, so what is your view on this issue?
The Vietnamese small and medium enterprises Most of them come from their profession, they are very good at their jobs and often do businesses from their aspiration, from their dreams, from the reality of their business, gradually building into a company and developing. For SMEs to enter the digital economy requires a long process.
1 – 2 years ago, in the process of contacting, consulting and working with SMEs, especially enterprises in the provinces, not only 70% but perhaps even more were not interested in digital transformation, "not in a hurry" to convert numbers, quite sad but that's the reality.
Although the press and socio-economic forums for the past few years have always emphasized "digital transformation is inevitable", then "digital transformation or death", but it is clear that SMEs have operated according to traditional methods. For decades, they are still doing good business, still have profitable revenue, why do they have to change without knowing success or failure.
However, the perception of digital transformation has improved significantly in 2022, when SMEs face major challenges from the negative impact of the post-Covid-19 as well as the global economic downturn. . In the context of a series of businesses having to close, reduce staff… SMEs are beginning to see the importance of digital transformation in order to survive and compete in an increasingly harsh economy. I believe that 2023 will be the pivotal year for small and medium-sized enterprises to enter the digital economy, with a significant increase in the proportion.
Many units are implementing programs to support SME digital transformation. So, for successful digital transformation, what do SME businesses need to pay attention to, sir?
First of all, I must emphasize, technology is not the first and most important step of digital transformation. But if only in terms of technology, given the characteristics of the size and nature of SME businesses, right now, they probably need the most solutions to support sales, from e-commerce to customer care. goods, marketing, online payment, logistics… These solutions help increase revenue and profit, see results quickly. From there, new businesses have confidence and financial leverage to take the next steps of digital transformation in terms of governance, finance or human resources…
Digital transformation is an inevitable trend but cannot be rushed. Small and medium enterprises need to carefully consider their resources, their development strategy, their business path is ready to enter a new phase or not. If the current business model itself has not done well, how can digital transformation be successful?
Before embarking on digital transformation, the first thing to do is to review all core activities of the business, standardize everything and plan a business strategy in line with the development trend, creating a If the foundation is solid and consistent with it, the journey to building a digital business, no matter how long it takes, will surely lead to success.
Thank you Sir!