Game
"Vietnamese game studios should return to the country for protection"
Tax policy is no longer difficult and protected
With 80 self-produced games and being published by partners globally, Topebox is one of the rare game studios with corporate headquarters located in Vietnam.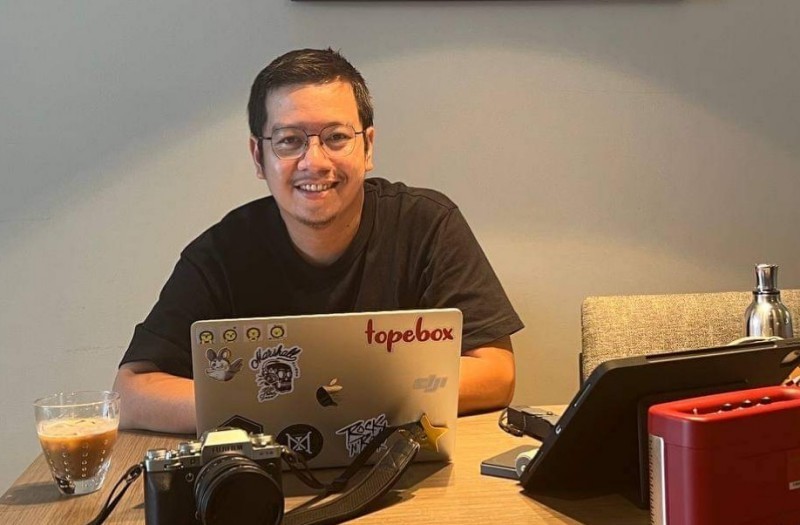 Mr. Thai Thanh Liem, CEO of topebox – Photo provided by the character
Mr. Thai Thanh Liem, CEO of Topebox, said that one of the difficulties that made Vietnamese game studios previously located overseas is related to licensing and tax policies.
According to him, Vietnam is at the top in terms of production and distribution of Casual and Hyper Casual games globally, but if the company is located in the country, it will have to apply for a publishing license for these games. But the current policy of applying for permission is too cumbersome, when the procedure is complicated and the time to apply for permission is also long.
"With simple games in the Casual and Hyper Casual genres, the game life cycle is usually short, about 3 months, so when the application procedure is done, the license has not been issued, sometimes the game has already closed. This is a difficult problem that studios face today, causing them to choose the option of going abroad and setting up a global publishing company," said Liem.
As for the tax issue, Mr. Liem said, this is not as complicated as before. As long as the business is guided and understood about the policy, it is possible to solve the problem. Typically Topebox is headquartered in Vietnam so far, tax issues have been very easy to handle.
"The tax obligations studios should perform to show social responsibility, at Topebox employees are always communicated by the company about this, so that they try and contribute to the country. Studios should not be afraid of this problem when headquartered in the country, Topebox has been operating normally for many years without any problems, "said Mr. Liem.
Many opinions also believe that setting up studios abroad like Singapore is to facilitate the investment environment, but Mr. Liem said that this is completely incorrect, because the current investment environment in Vietnam is very open. open and international investors have "lost money" a lot in the past time. Even now, people prefer to invest in Vietnam than in Singapore.
In addition, according to CEO of Topebox, placing a game studio in the country also helps companies to be better protected, especially copyright issues and legal issues. Because in the world, there will be many different and very complicated laws that businesses do not fully understand, it will be difficult when there are lawsuits or disputes. Particularly in Vietnam, everything is supported very quickly, especially on copyright issues, as long as businesses can prove that this is a product they own, it will be quickly resolved by the law.
Need incentives to return
According to Nguyen Tuan Huy, Director of Hiker Games, in order for Vietnamese game studios to return to their headquarters in the country, they need incentives to hope they change their perspective.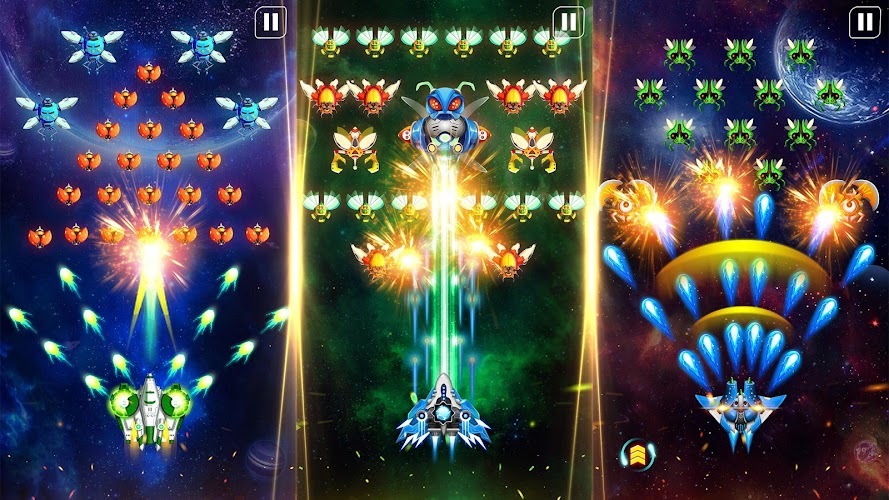 Galaxy Attack, one of Onesoft's top-selling and top-selling games in the world – Photo: Google Play
He said that licensing is still the biggest obstacle for businesses that are producing and publishing games in the country. Because it causes a lot of trouble in the procedure and the time to apply for a license, especially in the process of making a lot of documents.
Domestic tax is not a big problem, but there is a problem, tax collection due to revenue coming from abroad is the biggest obstacle for global game production and publishing businesses.
"With revenue coming from abroad, studios are now equated with revenue from Facebook and Google, which means an additional 5% value-added tax must be added, in addition, there will be an additional 5% contractor tax loss. So if based in Vietnam, studios lose up to 10% of tax but profit margin in the international market is usually not high, this is not reasonable. Because the game has been released globally to resonate and create a position for Vietnam, it should be encouraged, but this is taxed," Huy shared.
Sharing the same view, Mr. Dao Quang Tuan, Director of Funtap's business division, also said that the state should have reasonable preferential policies, such as tax and clearly communicate policies, as well as priorities. treatment, then the current leading studios like Amanotes or Onesoft, the probability of them returning to the domestic market is quite possible.
Because of the fact that with preferential policies, these companies are easy to rise to billion-dollar startup is very high and they come to Vietnam to do long-term business will give birth to many new companies, such as today's VNG, many People from this company have founded other companies, besides games, there is also technology and created a developed technology ecosystem in Vietnam.
According to Mr. Tuan, the return of major studios will also help Vietnam train high-quality human resources for the game industry. Besides, the problem of capital will also be solved, when the investment environment in the country is attracting a lot of large investment funds both domestically and internationally.
For example, Funtap also has an investment fund, and from a mere game publisher the company is actively reducing imported games, investing in game production studios to survive. Because, it is not possible to completely depend on Chinese games, if they change their policies, domestic publishers will face difficulties. And if the state has a reasonable policy, even other large enterprises will invest, not just Funtap.
Le My

After only a few days of launch, Stray, the game that helps players transform into cats, quickly reached the top of the most popular games on Steam.