Technology
The price of ChatGPT accounts in Vietnam is shockingly reduced
ChatGPT is a natural language processing program developed by OpenAI to create a tool capable of analyzing, processing and understanding human language. Thanks to his ability to read questions on a variety of topics and respond quickly, ChatGPT quickly became a global technology phenomenon.
Due to the attraction of ChatGPT, many users have paid attention and want to open an account to experience this AI program. However, OpenAI still does not support using ChatGPT in Vietnam.
To register an account and use ChatGPT, users have to fake IP addresses and international phone numbers. Therefore, on forums and social networks, a new type of service has appeared that is to create and sell ChatGPT accounts for people in need.
These are pre-registered and pre-setup accounts. When the buyer transfers money to the seller, they will be provided with an email address with a password to log in to use ChatGPT. In the past 2 weeks, creating a ChatGPT account has become a popular service.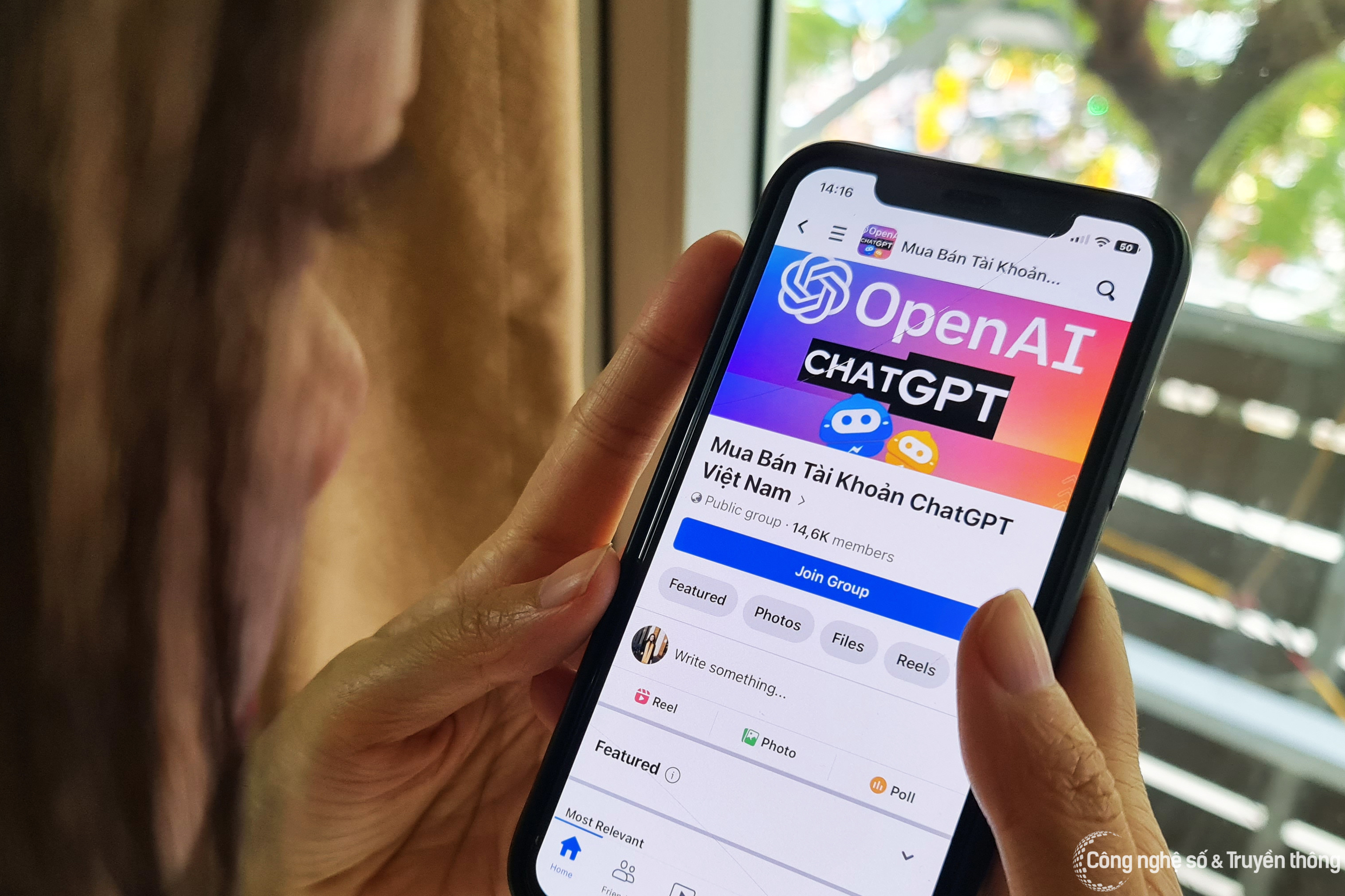 At the end of last week, there was a phenomenon of ChatGPT account price fluctuations in Vietnam. Accordingly, ChatGPT accounts are offered for sale at many different prices, the cheapest is currently 50,000 VND, the most expensive is about 200,000 VND.
However, the floor price of the ChatGPT account has now changed. Used to be sold for hundreds of thousands of dong, but the selling price of ChatGPT accounts is plummeting without stopping.
VietNamNet's records show that ChatGPT accounts are popularly sold at prices ranging from 20,000 to 25,000 VND, even some places only sell 10,000 VND.
A person who specializes in selling ChatGPT accounts online said that the reason why the price of ChatGPT accounts is as cheap as it is now is because sellers are increasing, while the number of people asking to buy starts to slow down.
Besides that, there is another reason. People who used to buy ChatGPT account previously shared accounts with relatives, friends, even resell accounts to recover capital after experiencing. These are the reasons that push the price of ChatGPT accounts down very low.
In addition to buying pre-made accounts, with people with certain skills in IT, they can tinker with their own creation. Create an account ChatGPT.
A ChatGPT account "impersonating" an American user can be successfully created by yourself at a cost of about 15,000 VND. By pretending to be users in countries other than the US, the cost of creating a ChatGPT account can be even cheaper, only 0.1-0.3 USD (equivalent to 3,000-7,000 VND). In the case of asking relatives abroad, creating an account is even free of charge.
According to Mr. Vu Ngoc (Dong Da, Hanoi) – who specializes in selling online accounts, with an average price of 10,000 – 20,000 VND, the price of ChatGPT accounts in Vietnam has almost bottomed.
This is the most appropriate time for those who have needs but have not yet experienced ChatGPT to pay down. However, users should learn about the seller in advance, it is best to only deal with those who use the official account, to avoid becoming a victim of money transfer scammers.