Sản phẩm
The opportunity to 'upgrade' Galaxy S23 Ultra from only 9 million
Galaxy S23, Galaxy S23+ and Galaxy S23 Ultra at CellphoneS system are priced at 24,990,000 VND ~ 26,990,000 VND ~ 31,990,000 VND respectively. Comes with a gift when pre-ordering at CellphoneS, valid from February 2 – 17: The voucher directly deducts up to VND 5 million depending on the version, a subsidy of VND 3 million when the old collector changes the device to life.
Cooperating with banks, CellphoneS offers an additional discount of 2 million VND for customers who order when paying via cards of banks and payment gateways (VNPAY-QR, Moca, VP Bank, TP Bank Evo). Additional discount up to 50% when buying with fast charging accessories, stickers, SS Care+ warranty package … In addition, 500 customers who come to receive the goods at the earliest on the evening of February 17 will receive an exclusive Marvel case. .
According to the shopping trend over the years, the CellphoneS representative predicts that the Galaxy S23 Ultra will be the version chosen by many customers with about 80%, the Galaxy S23 Plus accounts for 15% and the rest is the Galaxy S23. With a variety of colors, it is likely that Botanical Green will receive the most popularity by 45%, which will be the hot trend color of this year.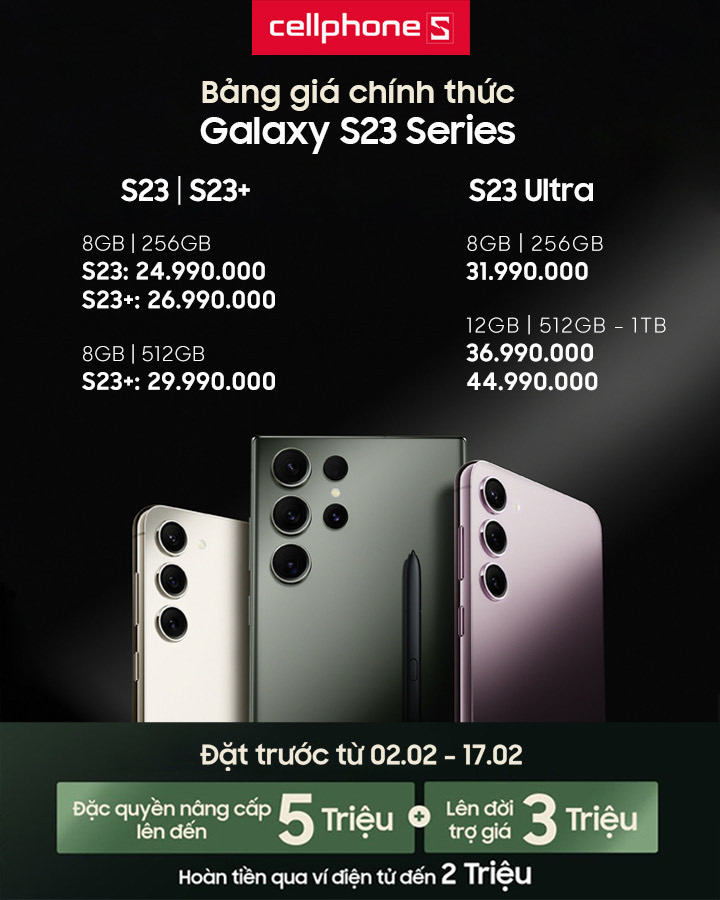 Especially, customers who own old Samsung devices will be able to participate in the old collection program right from the day of the pre-order period. And the highest purchase price in the market from CellphoneS, customers will save more when upgrading.
Example from Galaxy Note 20 Ultra up Samsung S23 Ultra just over 13 million, or from Galaxy S22 Ultra, add 8.7 million to go to Galaxy S23 Ultra. Therefore, the percentage of customers who upgrade to a new Galaxy S through the program to sell their old device to life is expected to account for about 25 – 30% of sales in the first month of selling Galaxy S23.
The CellphoneS system sets an expectation of a minimum growth rate of 20% compared to the previous version, which is about more than 2,000 orders in the first month of sale.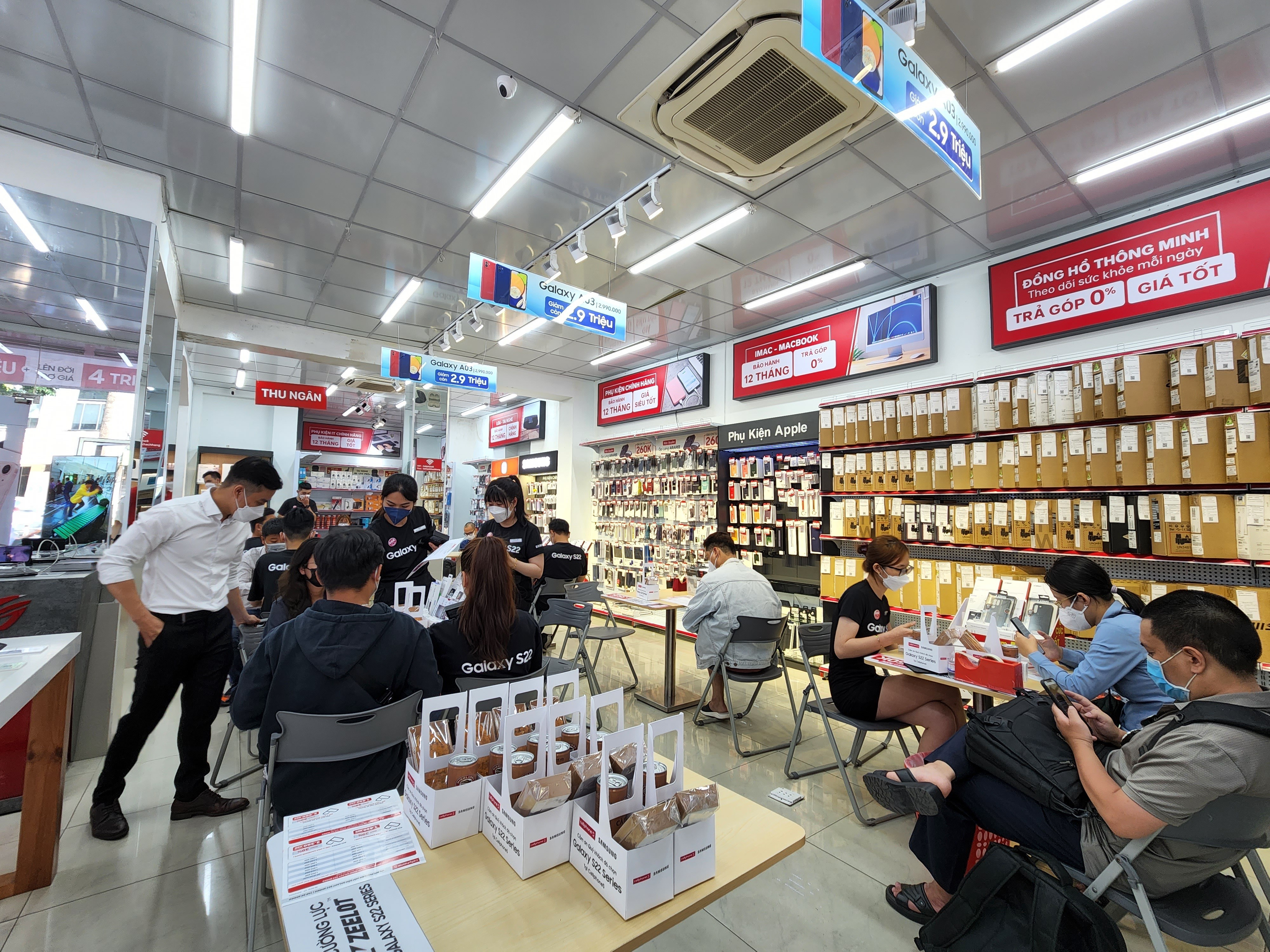 This year Galaxy S23 series is equipped with powerful configuration with Snapdragon 8 Gen2 chip to optimize processing speed and enhance AI algorithm. Maximum 45W fast charging capacity for S23+ and S23 Ultra. Quality Dynamic AMOLED 2X screen with a maximum brightness of 1750 nits, with 120Hz screen refresh rate.
Satisfying consumers, Galaxy S23 and S23+ have increased battery capacity. The combination of the usage optimization algorithm and the new vapor chamber cooling system, provides an all-day experience. Durable with Victus 2 tempered glass and IP68 dustproof standard.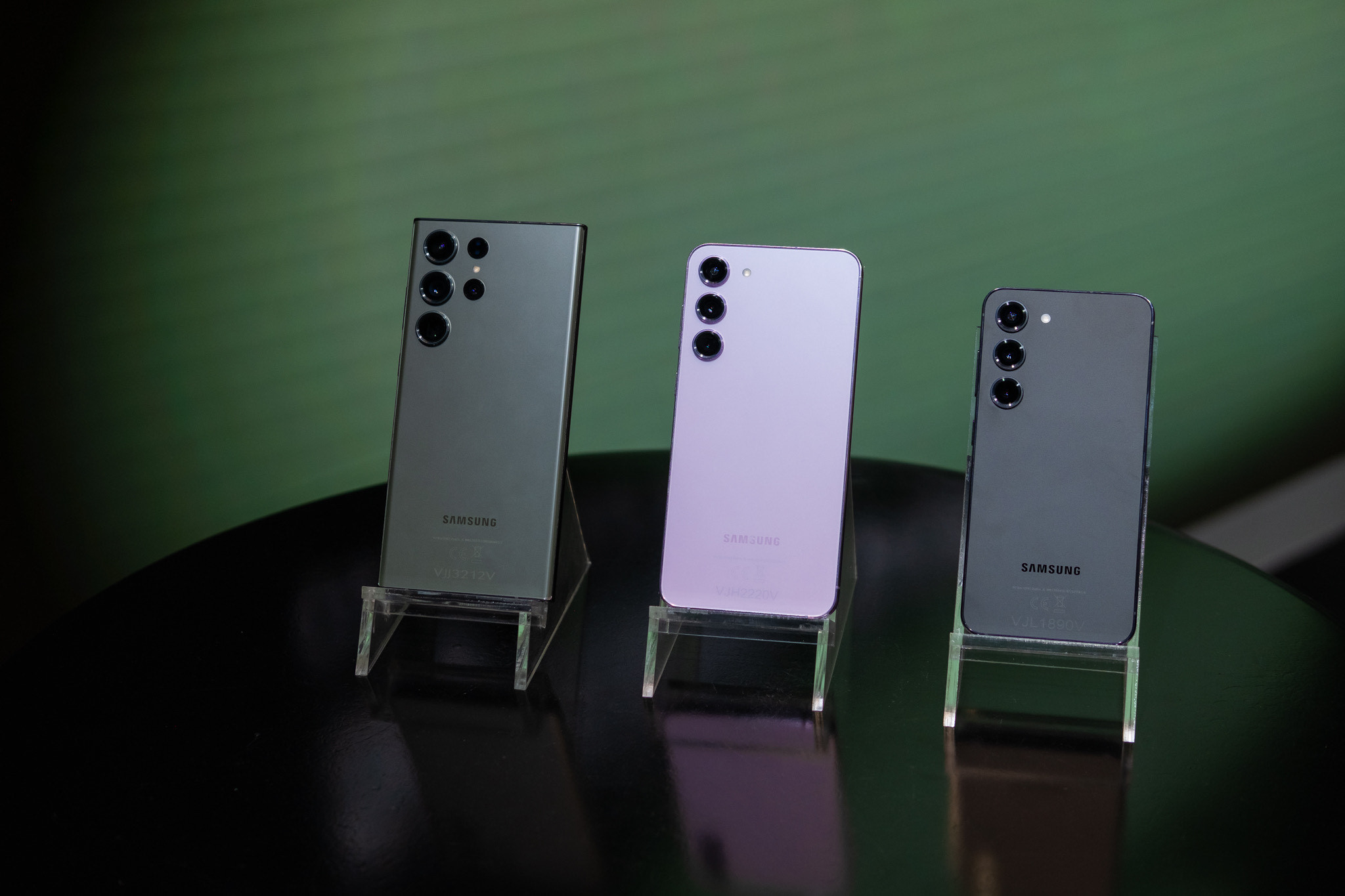 Focusing on environmental factors, Galaxy S23 series contains about 12 components and paper boxes from recycled materials. Also inspired by nature, the S23 series devices are available in 4 colors Phatom Black, Cream Cotton, Botanic Blue and Lilac Purple.
On the Galaxy S23 Ultra, upgrading the main camera to the first 200MP OIS anti-shake resolution, the new processor brings better AI night photography and video optimization algorithms. The new ExperRAW mode makes it possible for Galaxy S23 devices to capture interesting exposure and astrophotography.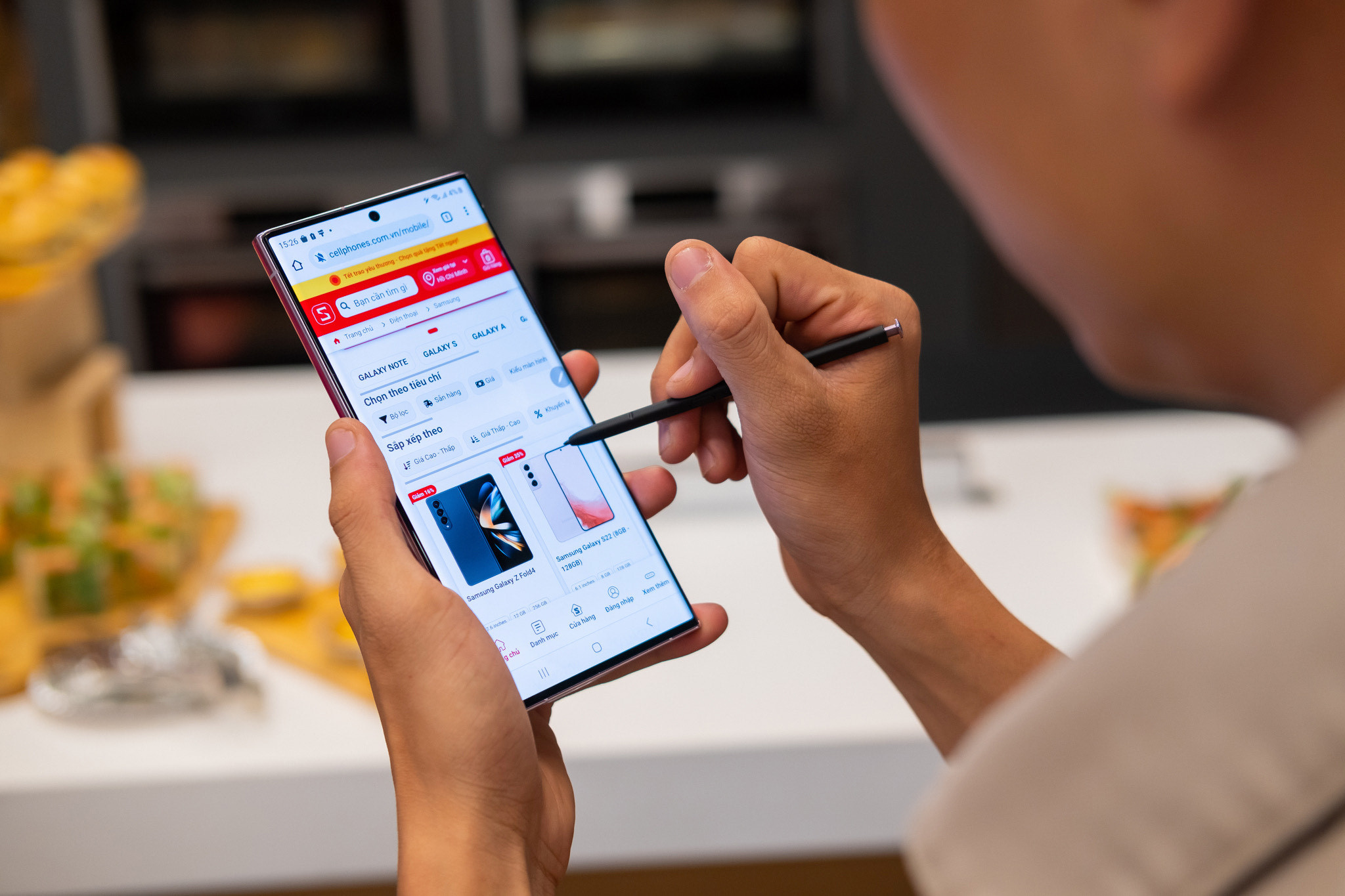 With more than 115 stores in 27 provinces and cities nationwide, the beginning of 2023 is the time when CellphoneS is currently the largest retail system in the top sales in the Vietnamese market, giving customers not only peace of mind. , the best experiences, but also unique buying offers from the market.
According to a representative of CellphoneS, the system confidently offers customers a reliable place to shop and a variety of goods, not only smartphones and tablets but also accessories for cases, cases, headphones, and watches belonging to the Samsung ecosystem.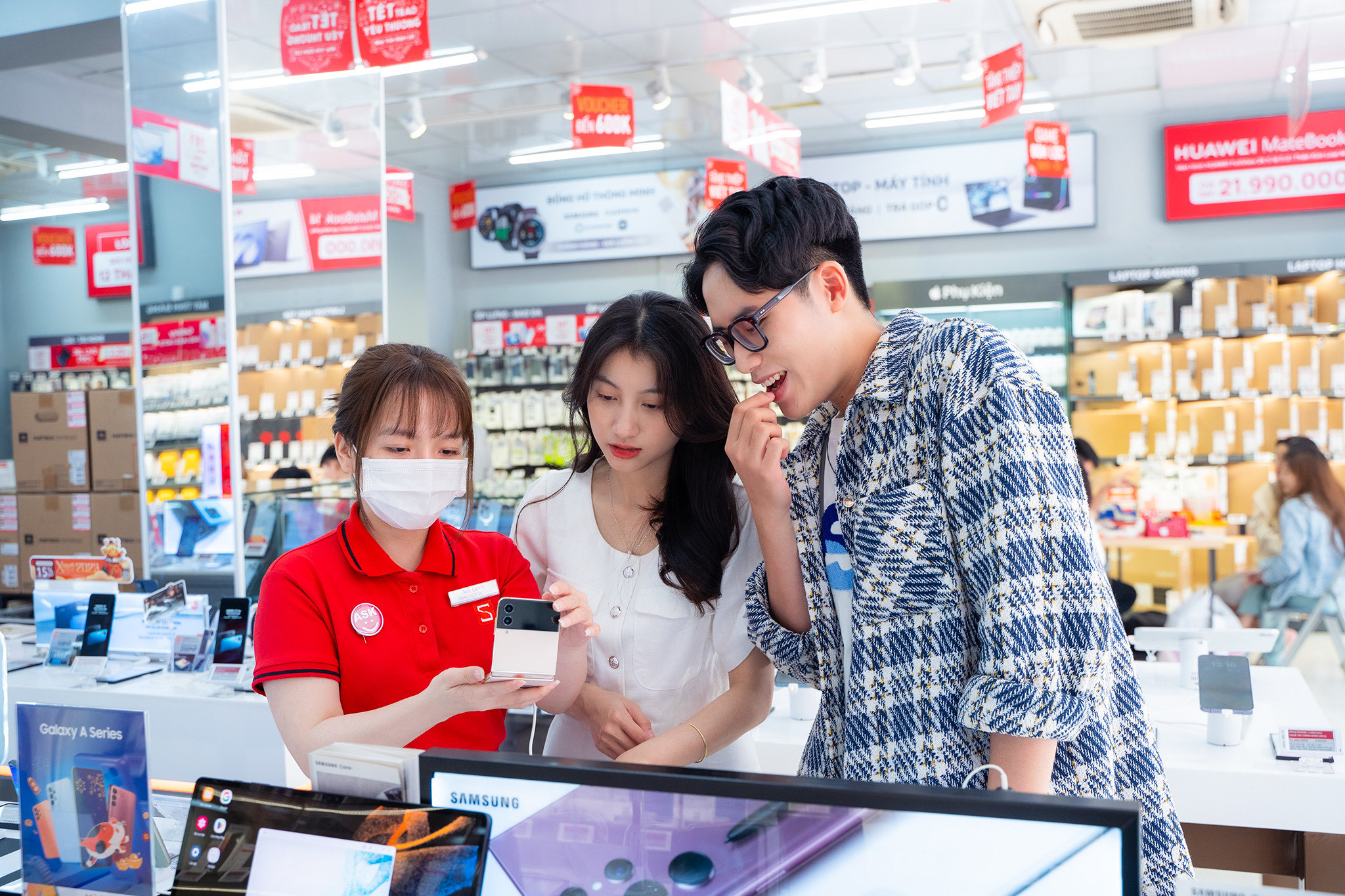 Customers who are interested in the Galaxy S23, Galaxy S23+ and Galaxy S23 Ultra trio can refer to the website for more details about the best prices and offers, or contact the hotline for product information and pricing advice. and order via the toll-free hotline 18002097 or you can go directly to more than 115 CellphoneS stores nationwide.
Pearl league