Blockchain
The fierce semiconductor race between the US and the world
Yet, in other countries, especially in Asia, governments have been funding and promulgating preferential regulation for decades. They plan to do more.
Governments race to subsidize semiconductors
China is set to invest more than $150 billion by 2030. South Korea wants to encourage investment of about $260 billion in chips over the next five years. The European Union (EU) promotes more than $40 billion in public and private investment in semiconductors. Japan spent about $6 billion to double domestic chip sales by the end of the decade. Taiwan has about 150 government-funded chip manufacturing projects in the past decade and has not stopped. Singapore is the destination for United Microelectronics' $5 billion factory.
"We are in a race to subsidize semiconductor manufacturing," said Peter Hanbury, a technology supply chain partner at consulting firm Bain & Co. Countries must compete with each other to attract a small number of chip makers, in addition to expanding technical talent, stable infrastructure and supply chains.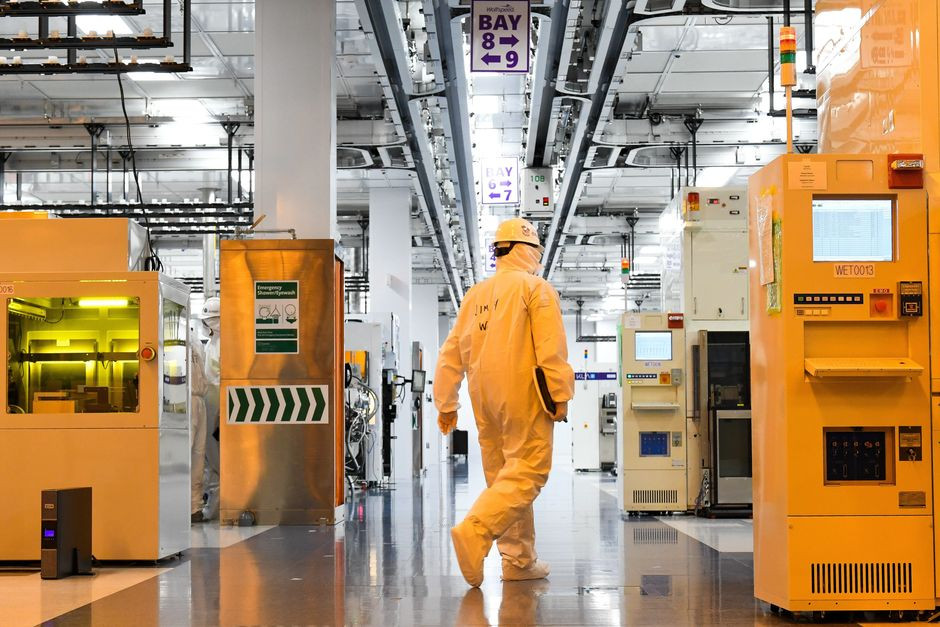 Semiconductors appear in nearly every electronic device and are vital to a wide range of industries, from smartphones and cars to military and medical equipment. The recent supply chain disruption chip crisis highlights how the world economy and related jobs can collapse without this tiny component.
With the incentives available, the key question is how the US will get the nod of the big chip factories. The chip industry is notoriously conservative about capital expenditure because modern factories cost tens of billions of dollars and a machine costs more than $150 million.
Many countries have outlined ambitions to become major players in the chip manufacturing market. However, the index has little financial potential to green-light billion-dollar projects and receive subsidies from the government, which helps reduce construction and operating costs as well as research and recruitment. According to Will Hunt, a semiconductor policy analyst at the Georgetown Center for Emerging Technologies and Security, the US could work with other major chip-producing countries to avoid a subsidy race, leading to overproduction. export or overlap government investments. "You don't want to be in a race to the bottom," Hunt said.
America is lagging behind Asia
Chip consulting firm International Business Strategies predicts strong chip demand in the coming years, with sales estimated at $1.35 trillion in 2030, more than double the $553 billion in 2021. oversupply in the next 2 years, the crisis will return in 2025, 2026.
About three-quarters of chip production capacity is located in China, Taiwan, South Korea and Japan, according to the Semiconductor Industry Association (SIA). The US accounts for about 13%. New US incentives, if approved by Mr. Biden, will significantly reduce the cost of building chip factories on US soil.
Decades ago, the US and Europe had strong footholds in semiconductor production. Currently, according to SIA, the cost of building and maintaining a chip factory in the US is 35% more expensive than in Taiwan, South Korea and Singapore. The gap with China is 50%. This disparity is due to the lack of subsidies from the government. Labor and utility costs are also influencing factors.
This is why Intel has to delay the groundbreaking ceremony for a $ 20 billion chip factory in Ohio if the US Congress does not pass a subsidy bill. Samsung Electronics also recently talked about the prospect of investing $200 billion in 11 chip plants in Texas over the coming decades. Other chip giants looking to take advantage of the US offer include TSMC, GlobalFoundries and Texas Instruments.
Maryam Rofougaran, CEO of 5G startup Movandi, said the subsidy package will provide a stable, reliable source of chips for businesses like hers, "driving the movement and creating the technology of the future."
The semiconductor industry has been on a historic spending streak. According to research firm Garter, in 2021, the world will approve about 153 billion USD of capital expenditure, 50% higher than before the epidemic and double 5 years ago. Gartner estimates that the US accounts for about 13% of global semiconductor capital investment, and Asia accounts for more than three-quarters. The geographical distribution is not much different from the past years.
China offers cash incentives, grants and tax breaks for chipmakers. According to SIA estimates, from 2014 to 2030, the world's second economy will spend more than 150 billion USD. Meanwhile, Taiwan sees semiconductors as a lifeline for the economy and military, so it has long reduced taxes and supported infrastructure and finance for semiconductor companies. In the 2021 annual report, TSMC mentioned the tax exemption of 2 billion USD received from 2020 through the construction and expansion of two Taiwanese factories.
South Korea will offset utility costs such as electricity and water at some production facilities, and provide tax incentives for large investments in semiconductor plants. An important part of Japan's new chip strategy helps to offset the costs of the TSMC factory.
The EU is still mulling over tens of billions of dollars for semiconductor funds but wants to ensure the continent can double its share of the global chip market from 9% today to 20% by 2030. European Commission President Ursula von "Chips are at the heart of the world technology race," commented der Leyen.
Du Lam