Game
Lost gaming results for more than a year due to service shutdown
Google Stadia cloud gaming service will stop working from January 18, 2023. Image: The Verge.
On Twitter, the account @ItsColourTV posted a request to receive support from Rockstar Games when Google announced the closure of the Stadia cloud gaming service. He asked the publisher to help transfer nearly 6,000 hours of gameplay Red Dead Redemption II to another platform.
"You don't understand how frustrated I am," the tweet said, with screenshots showing the user spent 5,907 hours playing. Red Dead Redemption II on Google's cloud game streaming service.
"@RockstarGames let us transfer the data in one go, begging you", account @ItsColourTV write on Twitter.
If not supported, this user's nearly 6,000 hours of gameplay will be deleted, and must be played from the beginning on another platform. This player's playing time is equivalent to 246 consecutive days.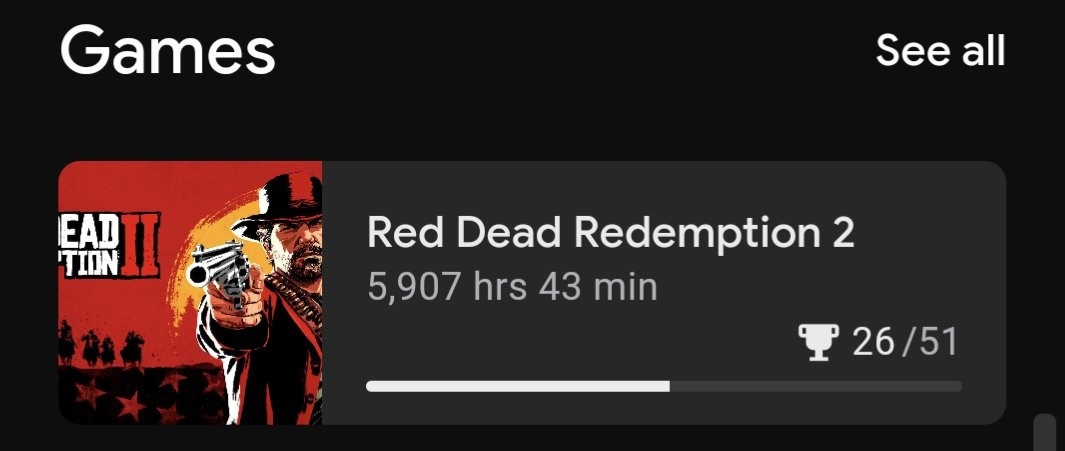 One user could lose nearly 6,000 hours playing games when Google Stadia shuts down. Image: ItsColorTV.
Many comments expressed sympathy with @ItsColourTV, some people have shown how to use Google Takeout to download data and store it on the computer. However, in response to this comment, @ItsColourTV says he doesn't play story mode.
Previously, Google said it would close the Stadia service from January 18, 2023 after 3 years of operation. This is not a surprise announcement because Stadia has many limitations compared to traditional gaming systems, although latency when playing over the Internet is resolved quite well.
The first-party game development team for Stadia has also long since disbanded. The biggest problem of this service is the factor that attracts users when most still choose PCs, or game consoles like Xbox, PlayStation to play new games.
Stadia's other problem is cost. Instead of just spending money to access the game store every month, users need to pay a fee to maintain the service, then buy the game outright for 20-60 USD. Many people worry about paying large sums of money for a product and know for certain that the day will come when they will not be able to access them.
Those who purchase the official game and hardware (controller) from the Google website will receive a refund. Some game companies like Ubisoft, Bungie or IO Interactive have confirmed that they are developing a tool to transfer game data on Stadia to PC.